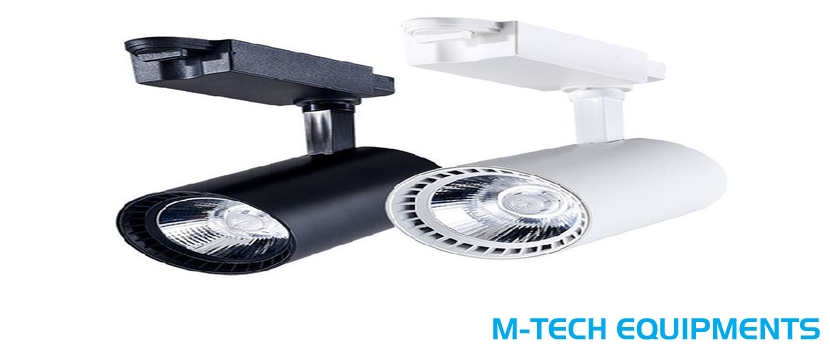 There might be many ways to build an environment with carefully designed lighting installations but one of the most inexpensive and effective methods is to design the lighting around the use of LED spotlights from LED spot light fixture manufacturers.


One of the greatest advantages of using a LED spotlight is the area of illumination. Although spotlights only concentrate on one spot, it does a good job to illuminate that region. For this purpose, the spotlights are great lights for task lighting. Another justification for using a LED spotlight is that it is affordable and energy-efficient.


Purposes:
Although LED spotlights are excellent for emphasizing various characteristics in your home, they are also useful for providing adequate and appealing lighting to a whole room. Spotlights may be used for various purposes, like:
Task lighting - in which a table or working surface is illuminated.
Mood lighting - when certain key elements, including artwork, plants, and other decorative designs, are emphasized in a room.
General lighting - where the overall lights could be used for any room.
Design:
The choice of LED spotlights must be arranged according to the specific design and decoration of your house. Spotlights in a variety of different types are appropriate for almost any decor.
The best way to match classical styles is by using lighting in scrubbed chrome while lighting suits more conventional styles and with wooden, brushed copper or brass. Contemporary decor with elegant metallic or classic enamel finish will be better highlighted.
Benefits:
The biggest advantage when using spotlights is that they are remarkably flexible lighting. The LED spotlights can be conveniently and smoothly relocated by themselves. You can point them in a number of directions and you can capture them in almost every way to illustrate characteristics. All of these features make focuses particularly appropriate for areas of operation such as the kitchen.
Make a room look larger

-
Increasing the lighting of a room by painting the walls with light is sure to make it look bigger than it really is. With cleverly positioned lighting, this can be done easily. You can make the space wider by running concentrating routes on the shorter sides of a space. If you want to see the space narrower, on the other side, then put the spotlight paths on the longer walls.
Glaring can be avoided by means of spots that light up particular objects implicitly. Light reflects at the very same viewpoint where the rays strike the item, and you can minimize glare by making sure the reflected light doesn\'t really glow upwards towards eye level.
Focusing on the desirable features of any space is the perfect way to concentrate attention and conceal the less appealing things. For instance, if you have unattractive ceilings, by pointing the lightning down to the walls, you can concentrate your attention away.
Final Words:
Interpret the area where the light will first be incorporated so that you can have a better picture of the kind of illumination. Spotlights that are always used for the stage are something which is gone these days, instead, you can choose between a wide variety from a LED spot light fixture supplier in Uttarakhand. Designs for home use are now widely available. You can easily choose from them to enhance the overall room design.